Young Living's premium starter kit has everything
you need to get started with essential oils. 
Take a step toward taking charge of your and your loved ones' health.
Empower yourself or a loved one! This also makes a great gift.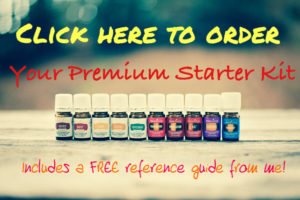 Starter kit valued at $300, only $160.

Includes 11 oils and a diffuser.

No Monthly Minimums.
Access to me!

Free on-line and in-person classes.

Free access to facebook group of over 8,000 members.
I AM CURRENTLY GIVING AN INSTANT $20 REBATE ON
ALL PREMIUM STARTER KIT ORDERS!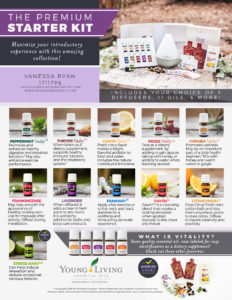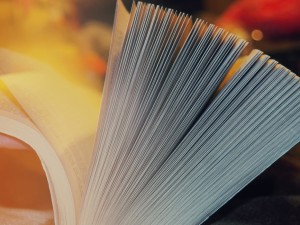 My gifts to you:
I gift everyone an Essential Oil Reference Guide. So you will have everything you need at your fingertips!

You also  get free access to a facebook group of over 8,000 members

a

nd of course, unlimited support from me!

You also get a free roller bottle and spray bottle.
Young Living's Essential Oil Premium Starter Kit:

The kit includes a home diffuser (pictured below) and eleven 5ml bottles of essential oils.
It is valued at $300 but costs $160.
Young Living's Desert Mist Ultrasonic Diffuser functions as a humidifier, atomizer, and aroma diffuser in one simple-to-use product. Inspired by the design of a stylish Moroccan trellis, the Desert Mist Diffuser brings an exotic and modern look to any space. It also helps support a natural environment by replacing harmful household fragrance chemicals with naturally derived essential oils.
Using ultrasonic frequency technology, the Desert Mist Diffuser generates waves at 1.7 million per second, breaking down essential oils and water into millions of microparticles, dispersing them into the air, and releasing the oils' unique constituents. This diffuser is custom designed to diffuse continuously for 5–6 hours on High mode, 8 hours on Low mode, and 10 hours on Intermittent mode.* It also offers 11 individual light settings, including a candle-like flicker mode.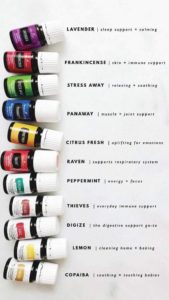 The essential oils included are:
• Lavender – supports skin with bumps and scrapes, burns and bug bites. Helpful in maintaining unblemished skin and managing acne. Helpful for a case of 'the blues'. Calming, promotes restful sleep. Supports healthy joint and cartilage function.
• Peppermint – a powerful digestive aid, relieves nausea, bloating and occasional gas. Relieves occasional heartburn. Provides relief from hot flashes. Helpful in managing acne. Improves mental focus and boosts energy. Improves mild memory problems associated with aging. Helpful in maintaining healthy sinuses. Supports healthy joint and cartilage function.
• Lemon – fantastic cleaning agent, I use this in my all-purpose cleaner. Great for removing oil, grease spots, glue or adhesive, and crayon from most surfaces. Lemon enhances circulation, very helpful in supporting respiratory and ear health. Improves lymph drainage and cleanses the body.
• Frankincense – wonderful for maintaining healthy skin and reducing wrinkles. Slow signs of aging such as age spots. Frankincense has the ability to slow down, and deepen, breath and enhances prayer, meditation and yoga. Alleviates occasional stress and nervous tension, provides relief from 'the blues'. Helpful in maintaining overall health, rub diluted on spine. Supports healthy joint and cartilage function.
• Copaiba – great for sore muscles after exercise. Supports healthy joint and cartilage function. It is an astringent and firms up the skin, which can reduce the appearance of wrinkles and helps maintain blemish-free skin.
• Thieves® – this is one of my favorite oils. This powerhouse blend is a combination of Clove, Lemon, Cinnamon, Eucalyptus Radiata, and Rosemary essential oils. Thieves gets its name from the legend of a band of thieves who raided the homes and dead bodies of victims of the Bubonic Plague in Medieval Europe. Despite the highly contagious nature of the Plague, they did not contract it. When four of these rogues were captured in France, they revealed they had covered themselves in a combination of herbs to protect against infection. Those are the herbs found in Thieves today! Aids a healthy immune system. Add a couple of drops to a spray bottle to make a non-toxic all-purpose cleaner. Diffuse to purify indoor air. Put in a few drops of in your dishwater or dishwasher to thoroughly clean dishes and eliminate odor.
• Citrus Fresh – is a blend of Orange peel oil, Tangerine peel oil, Grapefruit peel oil, Lemon peel oil, Mandarin orange peel oil, Spearmint leaf extract and Citronella. This medley makes a zesty, bright aroma. It is great mixed in a spray bottle with distilled water and used as linen spray or room spray. You can add a few drops to cotton balls and pop them in stinky places…vents, shoes, closets or cabinets! In addition to helping to eliminate odors, Citrus Fresh is also a mood booster, it can help stimulate the right brain to amplify creativity and well being.

• Raven™ – this is a powerful blend of Ravintsara, lemon, wintergreen, peppermint and Eucalyptus radiata. Helpful in maintaining respiratory and sinus health.

• DiGize™ – is one of Young Living's most unique essential oil blends, combining Tarragon, Ginger, Peppermint, Juniper, Lemongrass, Anise, and Patchouli oils for a spicy, exotic aromatic blend. It also includes Fennel essential oil, the use of which dates back to ancient Egypt. Helps with digestion, occasional constipation and nausea.
• PanAway® – is a blend of Wintergreen, Helichrysum, Clove, and Peppermint essential oils. Ideal to apply topically after a work-out. It has a refreshing smell and a cooling sensation on the skin.
• StressAway™ – is a blend of Copaiba, Lime, Cedarwood, Vanilla, Ocotea and Lavender. The name speaks for itself – promotes relaxation and helps reduce occasional and mild anxiety. A mom favorite!
Click here to order your Essential Oil Starter Kit today!
Includes free gift of essential oil reference guide from me!