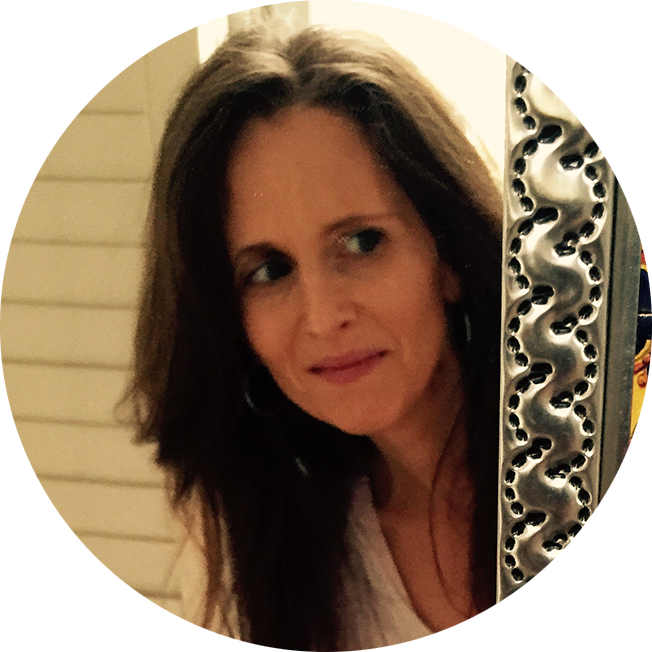 Hi, I'm a mom who became an herbalist on the holy grail to get my constantly sick child healthy. I'd been interested in natural health for over a decade but had no idea where this passion and the birth of my child would lead me. This is my story.
I have been learning about alternative health for over 10 years. It started when I was diagnosed with an "incurable" auto-immune disease, sarcoidosis. I developed an extremely painful rash on both my legs called erythema nodosum and was diagnosed from there. It was all over my lungs and had spread into my lymph system. There are 4 stages of sarcoidosis, the Doctor said I was between a stage 1 and 2. He said that if it got worse we would "gun it down" with steroids. That was baffling to me. So basically I was not to make any changes, but wait to see if it got worse and then we would treat the symptoms – what??!! To me that was a victim-based approach and utterly disempowering. No, thank you! I was not going to wait around to see what would happen next without taking action. I went to a local holistic pharmacist who recommended several herbs. While I was taking them I never had so much energy and felt great. At this point I had a pulmonologist and when I went back 6 months after the diagnosis, she said she had never seen anything like the recovery, she would never have guessed they were my lungs. All that was left was one small scar on my lung and she expected that to clear up over time. That was my introduction to herbs!
From there I became increasingly interested in nutrition and its importance in our lives. I spent lots of time researching health and nutrition and attended a week long course at the Living Foods Institute in Atlanta which catapulted my knowledge to new levels and also introduced me to wheatgrass and the notion of how our physical condition is connected to our spiritual state. While I was pregnant with Ava May, I studied under a master herbalist. That was another pivotal moment of learning but it stayed mostly theoretical for me.
Then my sweet girl was born, she was healthy, vibrant and happy. People would stop me and tell me they had never seen a baby so alert and present. At 3 months she got RSV and that was the beginning of what has been many illnesses and stressful days. Then at 17 months, she got a virus and overnight my happy, confident child was replaced by a sad, anxious one. If you are reading this and you are scared for your child's health. I want you to know that I have been there. I have been afraid to bring my daughter to the grocery store, afraid to have her around other kids, afraid because I didn't know what illness was lurking around the corner next. Afraid. Because. I. Did. Not. Know. How. To. Help. My. Child. But I fought and I continue to fight, barely a day has gone by when I haven't researched how to help her. Learning how to heal my child has been the most empowering experience of my life.
When Ava got Respiratory Synctial Virus (RSV) at 3 months, her lungs were still congested 5 months later, her lungs continued to gurgle and she wheezed for over a year.
For over a year, I used to lie beside my baby at night, listening to her little lungs gurgling and wheezing – terrified, powerless and alone with my fear.
The Doctor said it was nothing to worry about. I knew the Doctor was wrong but I didn't know how to fix it. And so after months of not knowing what to do, a friend told me about a Naturopath in Pennsylvania, I attended an on-line class and studied under her for a year. And so began my journey really understanding how to apply the awesome power of Mother Nature. Before this, it had been theoretical. Now I was beginning to apply what I learned. Then at 2 years old, Ava got RSV and a double ear infection, in 4 days, herbs, oils and chiropractic had resolved the ear infection and in 2 weeks the RSV had cleared up using herbs and essential oils. And when it was at it worst, when Ava was vomiting because she was choking on the copious amounts of mucous, the Doctor said that her lungs sounded completely clear which I attribute to my favorite herbal lung blend. After RSV the first time, I vowed I would never be in that powerless scared place again where I could not help my daughter – and I had done it!!! My countless hours studying and learning had paid off. The illness that had stayed with my daughter for over a year when she got it at 3 months – almost 2 years later, I had gotten rid of in 2 weeks. I will never forget that feeling, it was one of the best moments of my life.
When you have a sick child, it is a different experience. It's not the Disney movie you bought the ticket to. It's a documentary and somehow you are the star of this movie you did not want to watch.
The show depends on you and you are tested over and over. It shines an interrogation spotlight on your personal deficits and the hairline cracks in your relationships with family and friends sometimes become fissures. But in the muddy process you grow, you become a person that you would not have been. A better person. A stronger person. You meet amazing people you would never have met. And you have a bundle of awesome you adore, who you would not change. Ava May is a smart, loving and empathetic child and at 4 years old has a keen sense of humor. She is the light of my husband's and my life.
With Mother Nature, we have worked with Ava, who is 4 years old, through RSV, 4 ear infections, 2 UTIs, 2 yeast infections, MRSA, staph infection, the flu, countless respiratory infections and sore throats. When I say we, over the years I have had a dream team. Ava had an acupuncturist, chiropractor, naturopath, homeopath and functional medicine MD. The more I studied and got to the point of calling myself an herbalist, I now work with Ava's illnesses primarily myself and I developed her long-term protocol. She is doing so well. Her latest gut test results show significant improvement and decrease in overgrowth of bad bacteria. She is healthier and happier, her anxiety is way down. The protocol is a phased approach and will take some time to complete – we have worked on the gut and are about to detox, I am so excited for  this phase. She is a loving and empathetic kid, a  crusader for injustice. I am so proud of the little girl she is! I wonder what would she be like if I didn't know how to lean on Mother Nature using herbs, essential oils and homeopathics. What would 9 courses of antibiotics have done to her? What if I hadn't put her on an herbal protocol, how sick would she be now? What about her personality? Her anxiety? So many kids these days are not like we were when we were young, they are sicker – physically and mentally.
Ava who is 4, has never been on an antibiotic and would have been on them at least 9 times by now, without Mother Nature's healing hand. She is so much healthier and  happier now.
I am excited to share what I have learned. For Mamas especially, this site is to let you know that Mother Nature can help your kids, to inform you of what can work and why, to provide you with information to make your family healthier and most of all, this site is to empower YOU. I have so many remedies to write and information to share, I hope in the next year to have the time to get content on here. If you are interested in consulting with me, just sent me an email through the contact me section. I  offer a 10 minute free phone consult.

The mission of my life changed from not just helping my child get better but to helping others. Through my child's difficult journey, I found my Life's calling.
The biggest surprise to me in becoming a parent was not just how many times I needed to change a diaper (apparently I missed that memo…), it was how sick our kids are today. What I call Generation Toxie – allergies, asthma, ADHA, autism, eczema, anxiety and irritability abound…..our kids are the canaries in the coal mine. I call them ToxiE, the "e" represents enlightenment because many of these children also carry with them a level of enlightenment which previous generations did not have. We are poisoning Mother Earth and our kids are the end product. Sick bodies often yield sick minds. How can sick minds make the world a better place? It is our duty to heal our children, not just for them, but for future generations and our planet.
Mama Warriors, I love you all. It is time to bring Mother Nature back into our homes!!
Vanessa